HUGS By EMBRACE
HUGS is a podcast from the EMBRACE team at UCSF providing pearls and pointers for parents from
Black pediatricians in the Bay Area, California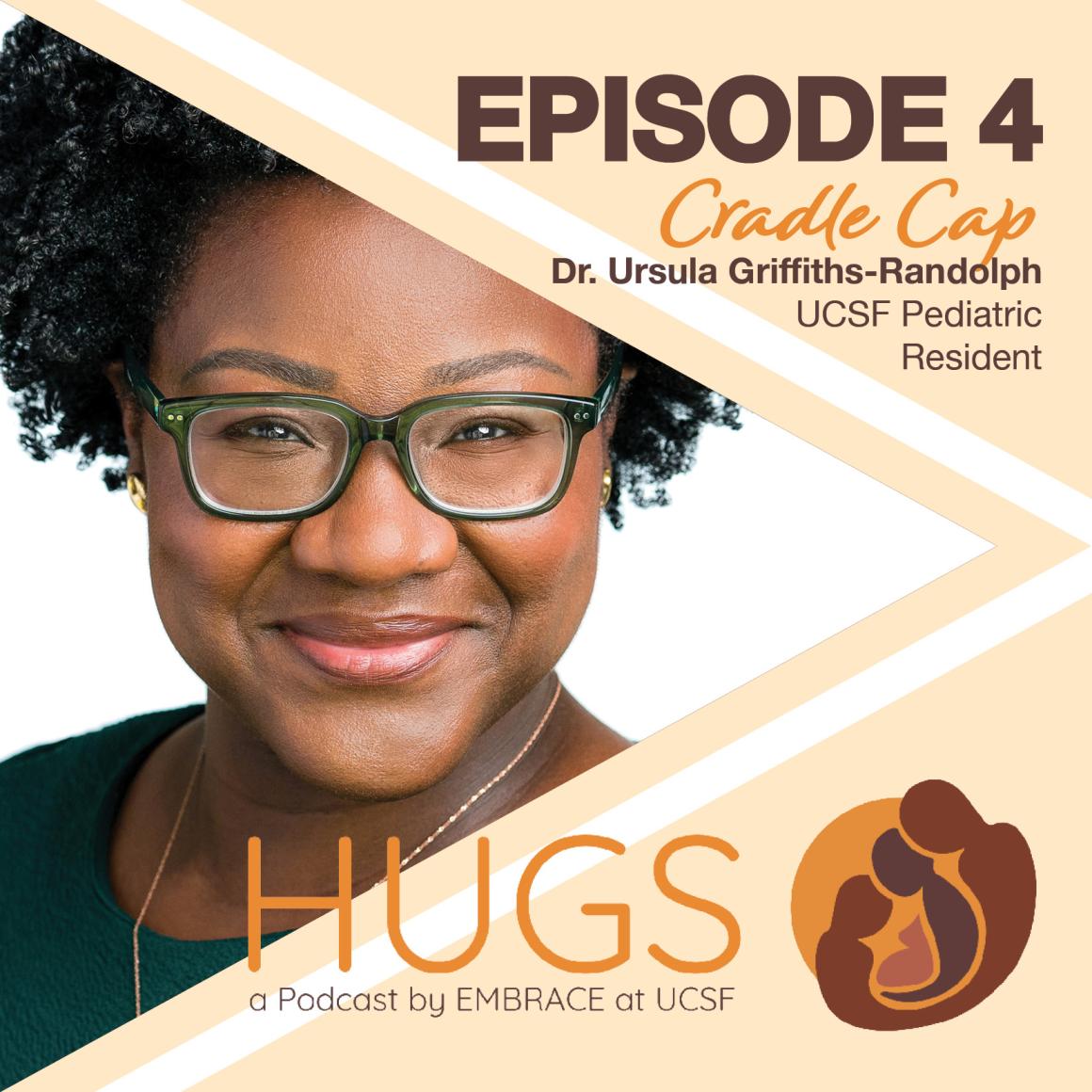 Welcome back to HUGS! In this episode, Dr. Ursula Griffths-Randolph discusses cradle cap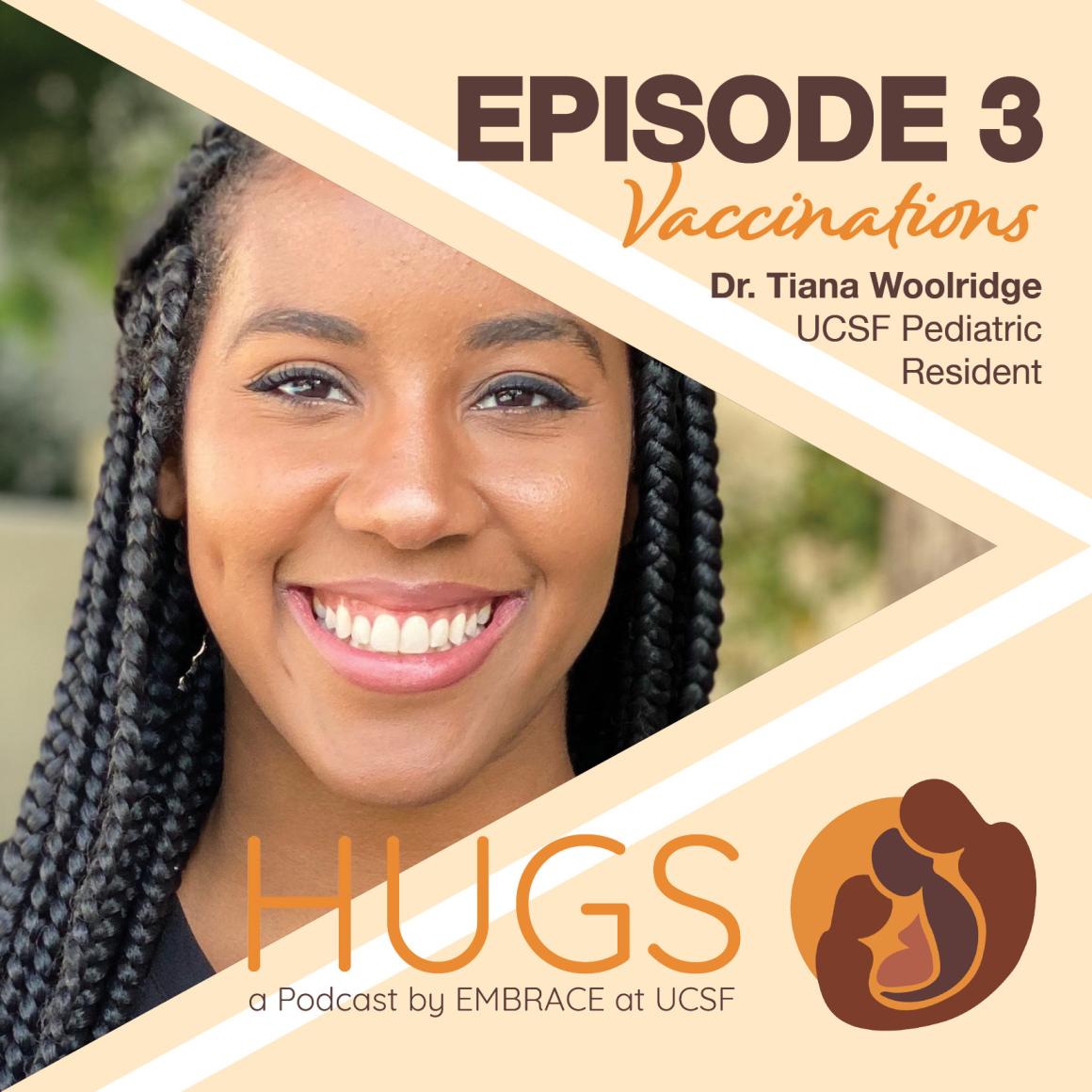 In this episode, Dr. Tiana Woolridge discusses vaccinations! Dr. Woolridge is a resident physician in the Department of Pediatrics at the University of California, San Francisco. She is passionate about health education for Black and brown communities and has previously worked with an inner city school district to design and implement an award-winning school-based mental health program called "Embrace the Mind." She is committed to ending health inequity and supporting physical and mental wellness for children and families of color.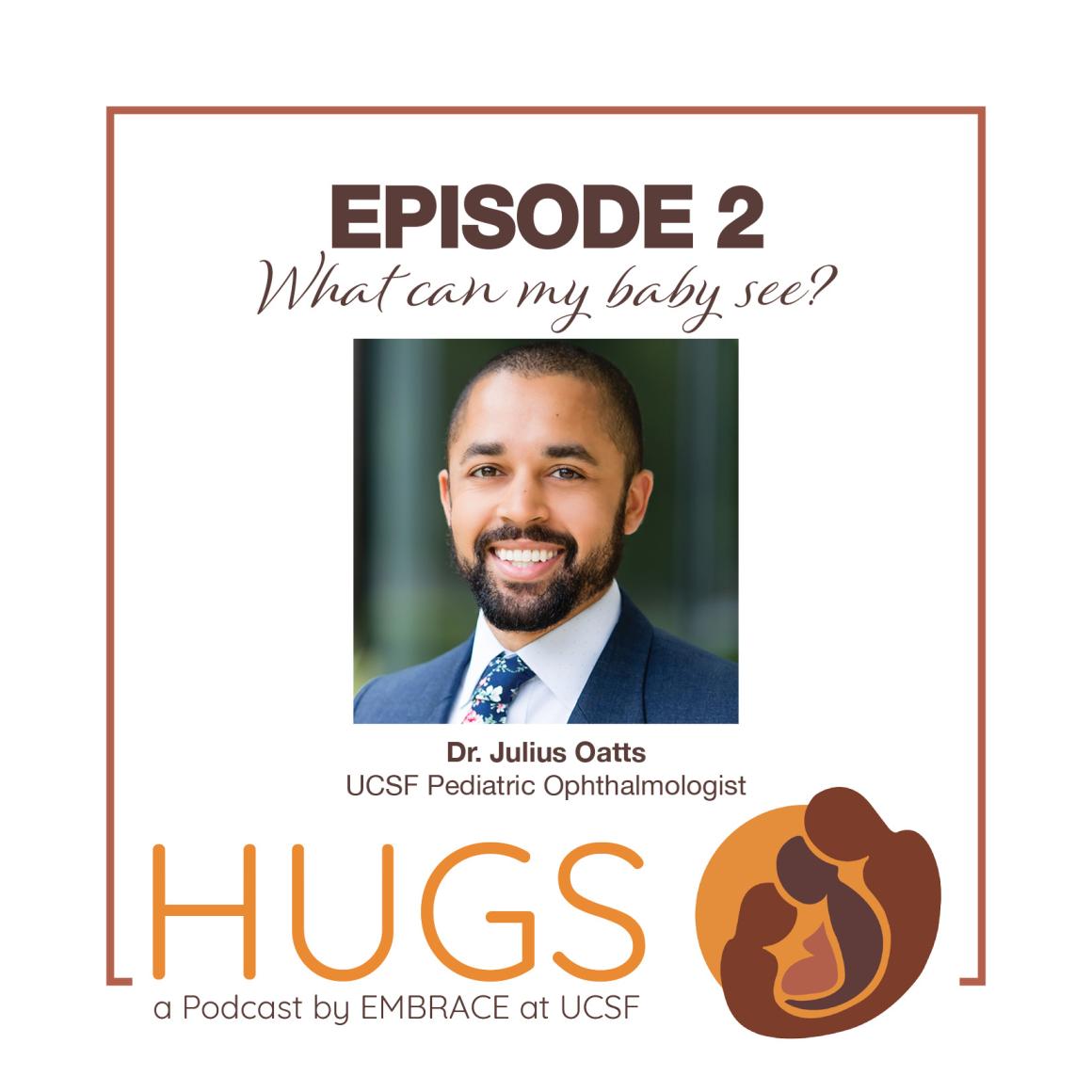 Episode 2
In this episode, Dr. Julius Oatts discusses what your baby can see! Dr. Oatts is a pediatric ophthalmologist (eye doctor and surgeon) and assistant professor in the Department of Ophthalmology at UCSF. He is also associate residency program director for ophthalmology. He serves on the Department of Ophthalmology diversity, equity, and inclusion executive committee and was named a John A. Watson faculty scholar in 2021.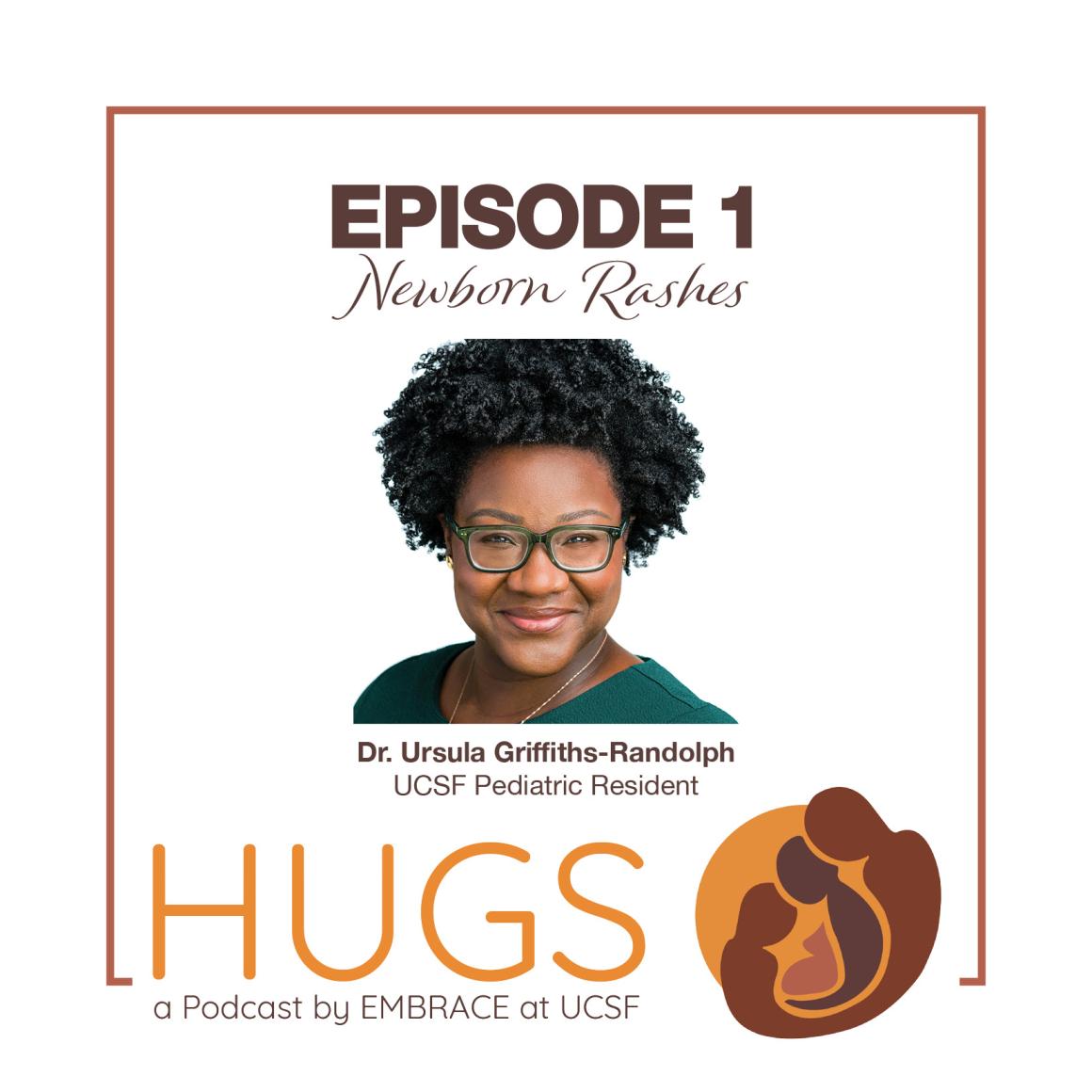 Episode 1
Welcome to HUGS! In this episode, Dr. Ursula Griffiths-Randolph discusses newborn rashes. Click
here
to see pictures of the rashes discussed on Black babies.
What question would you like featured in the next episode?
In order to give Bay Area Black families more access to and input from Black pediatricians in their community, the EMBRACE team has created a podcast to answer some of your most pressing questions and address common concerns.
Please fill out the survey to let us know what baby topics you'd like to learn more about!


Remember: while we can provide health tips we cannot provide health care, so you should always discuss any concerns with your child's primary care provider.
Big EMBRACE Thank You to Dr. Ursula Griffiths-Randolph for creating the HUGS podcast